October 2021 – We are at that time o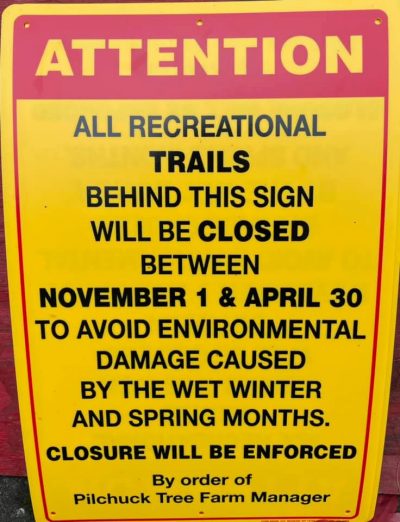 f the year for the winter trail closing of the Skagit County, Victoria Tract which includes Glass school and 300th to Gate 24 for equestrians and bikers.
The logging roads open to all.  With the trails OPEN to walkers year round.
To stay updated with the Pilchuck Tree Farm trails follow the PRA – Pilchuck Rec Association on Facebook.