Connecting Our Northwest Equine Community!
Horses are your world.
We help you make their world better. 
---
  At NW Equine, you can…
…explore our website to find horse-related businesses and clubs in the Northwest.  You'll discover calendars of equestrian events, clinics, and competitions.
…locate what you need to feed your passion and care for your horse. 

…experience the resources to become a better rider, discover the vista from a new trail, and the bliss of that perfect tack store.
---
Looking for Equine Businesses, Services, Clubs and more?
Go to the Directory!
---
 Northwest News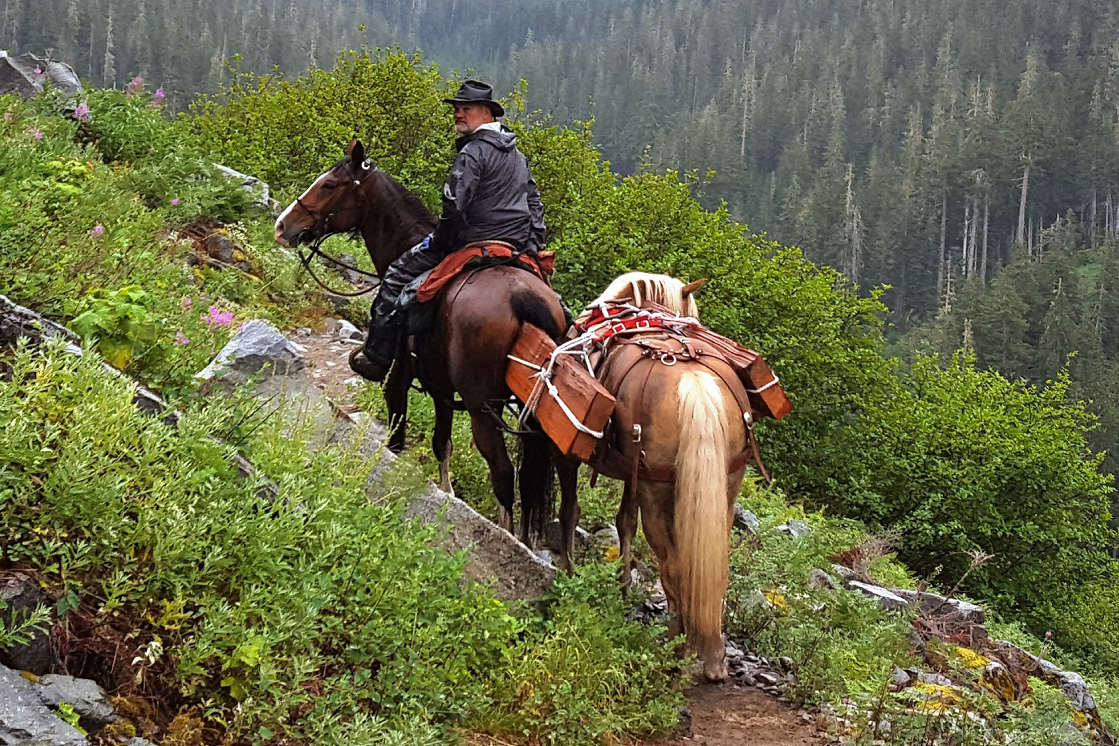 June 15, 2020 – Whatcom Talk – Steven Arbuckle Whatcom County is home to a branch of the national Backcountry Horsemen organization. Not heard of it? Well, if you walk or run, ride a mountain bike or a horse, or just take the dog for a walk in the woods that cover much of our […]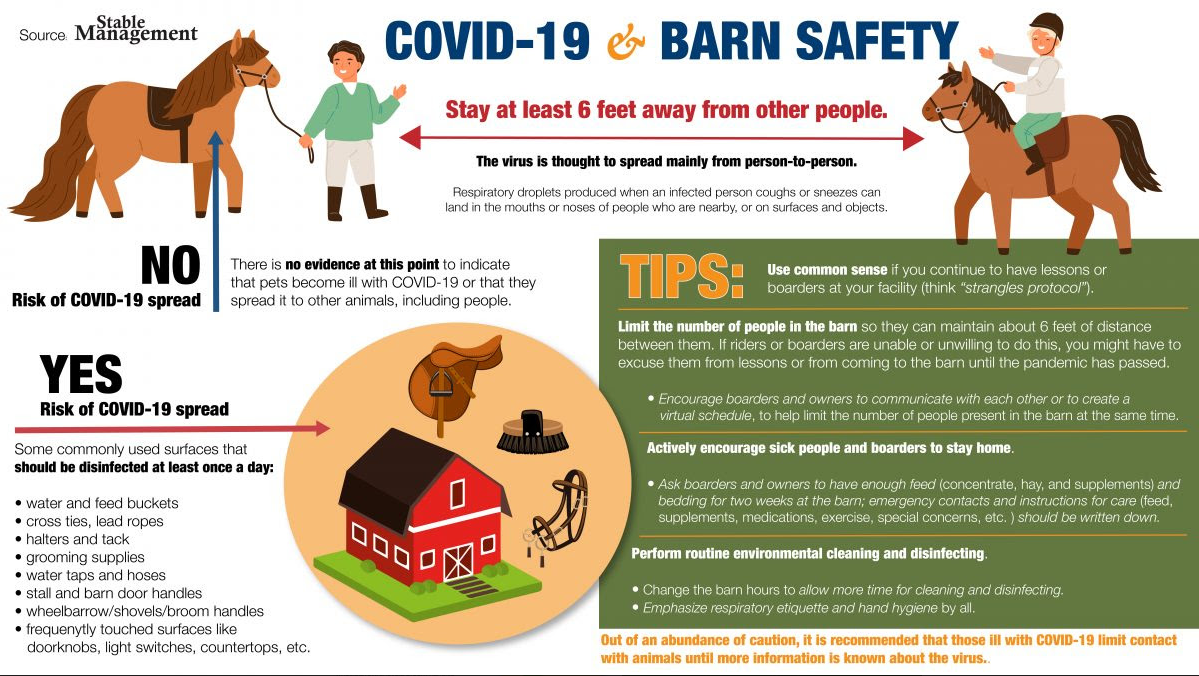 May 15, 2020 – AAEP/Stable Management This helpful graphic about COVID-19 and Barn Safety courtesy of AAEP/Stable Management.  Consider printing it and displaying it publicly in your barn.  You can also download and/or print the graphic by clicking this link.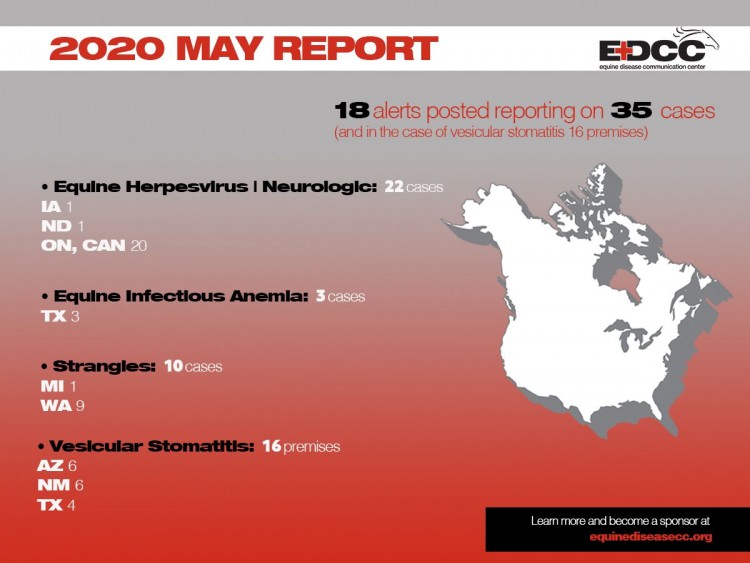 May 2020 – Equine Disease Communication Center Strangles Pierce County, WA Outbreak Identifier: 4143 Alert ID: 1637 May 06, 2020 Confirmed Case(s): Voluntary Quarantine Source: Attending Veterinarian and Washington State Department of Agriculture Number Confirmed: 3; Number Exposed: 20;  Age: 16; Gender: Mare; Breed: Tennessee Walking Horse; Onset of Clinical Signs: 4/30/2020; Clinical Signs: Fever, Inappetance, lethargy, Lymphadenopathy, Nasal Discharge, Ocular discharge; Confirmation Date: 5/5/2020; Horse Status: Affected And […]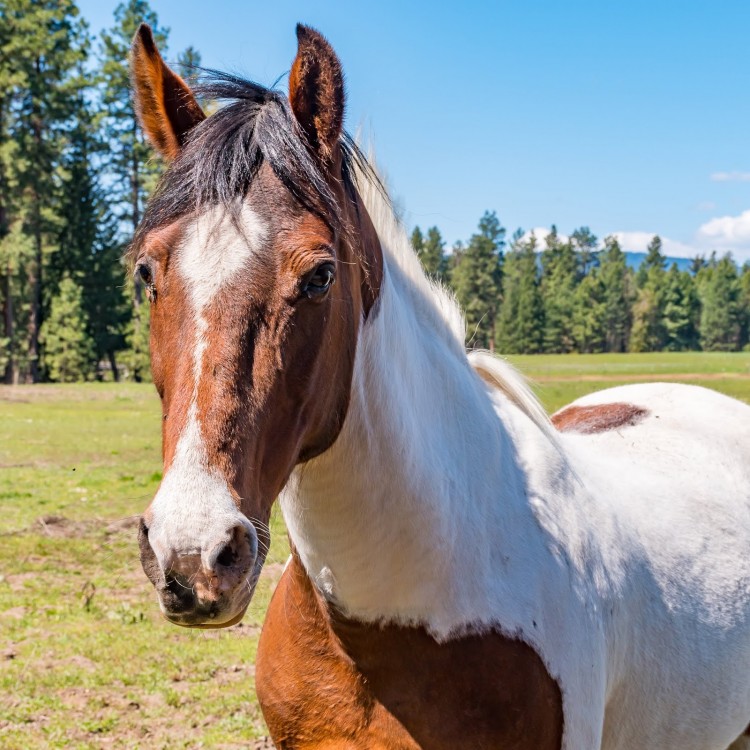 April 27, 2020 – Dr. Brian Johnson Washington State Veterinarian: A King County horse tested positive for Equine Herpes Virus (EHV) last week after showing mild signs of the disease. Results of tests on three other horses at the 30-horse facility where it was stabled are pending. Equine Herpes Virus (EHV) is a potentially fatal […]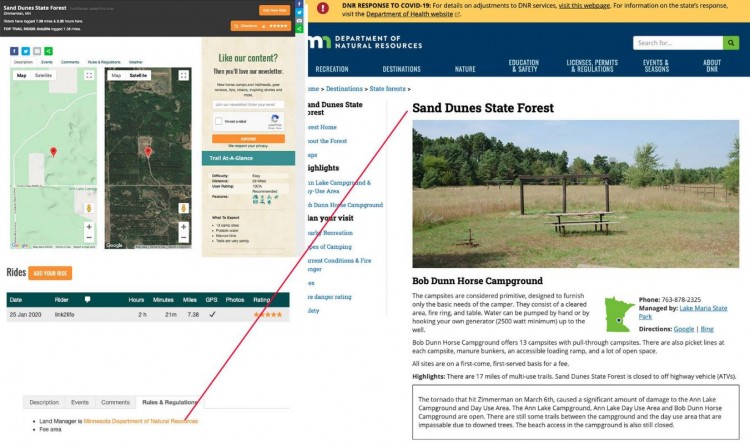 April 22, 2020 – TrailMeister Wondering if your favorite horse trails are open? TrailMeister has links to the land manager on every trail area that send you directly to the governing organization for the area. Check it out – https://www.trailmeister.com/trails/
March 2020 – American Association of Equine Practitioners Preventing the Spread of COVID-19 in Equestrian Facilities Facility Personnel: • Restrict access to a boarding facility to essential personnel (veterinarians, farriers, equine caretakers, trainers, and essential owners). • Prohibit non-essential persons (students, friends, family members) from entering the facility. • Stay 6 feet apart from other […]
March 2020 – Love Horses? Come Experience live demonstrations, seminars, an expansive Marketplace, the Saturday Night Extravaganza and much more! RIDGEFIELD, WA – The 10th Annual Washington State Horse Expo is upon us! This is the one of the top equine events in the Northwest that attracts thousands of horse enthusiasts from all over the […]
February 17, 2020 Jessica Vania – Let's talk rubber stall mats. It's pretty universally agreed having stall mats installed in as many stall banks as we can muster would be a wonderful improvement. Why? Let's look at the facts 1) Matted stalls require fewer shavings and therefore there are fewer shavings to dispose of. This […]
February 15, 2020 – by Joan Burlington.  The WA Board of Health is proposing a broad reaching set of rules that will significantly impact trail riders.  Basically it prohibits any type of animal manure to be left on the ground when the animal is off your property. I believe that it would be appropriate for […]