NW Equine Team
Audrey King – Founder
Audrey has been in the horse world since she could pronounce the word "horse". Her grit and determination as a youth rider began when she saved her own money to buy her first horse "Tony," a pony who would change her life. From that day forward, Audrey was never satisfied with just learning the horse world, she wanted to know "why, and how to make it better!" 
For more than 45 years, since that first pony, her passion for the equestrian lifestyle has led her into many equine experiences. Her love of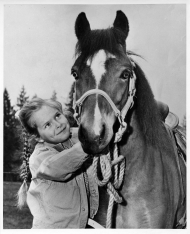 horses carried Audrey into expanding career directions throughout her life: showing, training, instruction, breeding manager, boarding manager, equine vet assistant, sales prep, sales, equine photography, advertising, and a bit more. She says her greatest strength is an inquisitive nature from which she has learned, grown, and improved as a horsewoman. For as all of us know in the equine world, the more we learn, the more we know there is so much more to learn.
With NW Equine, my vision is to capture the full potential of the internet for the use of equine enthusiasts by including every equine business and event located in the Northwest on one website. My wish it that horse people everywhere will benefit from the power of shared equine knowledge found within the many resources listed in the Directory.  My goal is to design, build, and maintain the most comprehensive multi-service equine website to serve the recreational, competitive and educational needs of horse enthusiasts in all disciplines, skill levels, and age groups. NW Equine is working toward getting our Northwest equine community connected!

Julie Nester-Erickson – Program Manager
Julie is a horse enthusiast with skills! Julie has worked as a Project and Program Manager on many large Information Technology and web-based projects. 
Julie was a little girl who loved horses. She collected the Breyer horses that sat on her shelf, and  loved other girl's ponies from afar. At 39, she finally got a horse of her own!  Being a computer nerd at heart, when starting her path of discovery with horses, she went to the internet to find answers to all of her questions. She quickly realized that there wasn't a comprehensive directory of local equine businesses, along with a reference to locate equine-related information. The fact that she couldn't find those resources provided the inspiration for NW Equine.

Julie has a strong appreciation for the wisdom keepers of the horse world. Not only does she find herself in their midst, she applies the learning to her own herd. There is nothing more refreshing than the innocence of a horse/human relationship that comes from the heart. After all, it all begins there, doesn't it?
Julie brings her technical background, organizational skills, and love of horses to NW Equine to assist with continued development.
---
 "Making it all worthwhile is the magic…   
the magic of those four hooves that move our heart and soul."
---