When:
February 16, 2020 @ 10:00 am
2020-02-16T10:00:00-08:00
2020-02-16T10:15:00-08:00
Where:
Donida Farm Equestrian Center
16600 SE 376th St
Auburn, WA 98092
USA

Contact:
Shana Blum
206-261-1137 text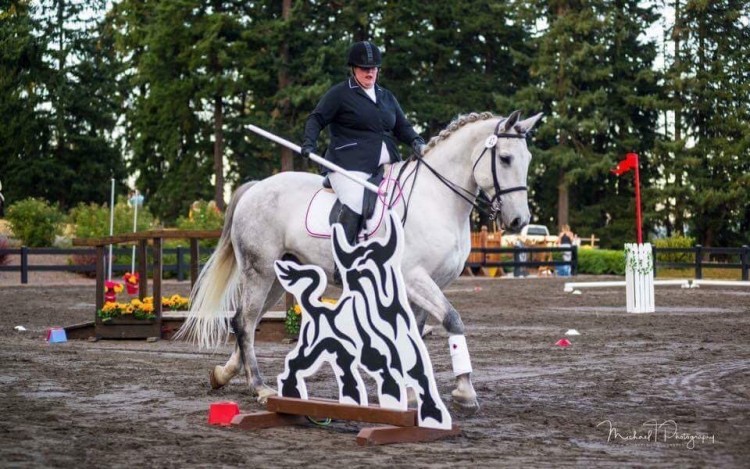 Horses like variety. They want to have a job. This broadens a horse's scope and teaches him to be a good partner in any equine sport you care to pursue. It is especially good for improving dressage skills. The obstacle course is not only fun, it hones your aids. For instance, at the lower levels the work is on basics like bending, leg yields and transitions. At the higher levels, doing flying changes around a line of poles gives them a visual reference for the timing and purpose of the change. Developing the collection and balance required to canter around a very tight set of cloverleaf barrels is an excellent interim step toward achieving good canter pirouettes. Plus, accustoming a horse to many of the obstacles serves a practical purpose, especially if he regularly goes out for a hack. He learns what it's like to open and close a gate, jump a log on the path and cross a bridge. Class taught by Becky Mathews.
Click to view our Facebook Event page.

Print/Email Friendly