When:
2020-04-19T00:00:00-07:00
2020-04-20T00:00:00-07:00
✨Here's an updated showbill for the Online Ranch Horse Round Up Show! Entries close Sunday April 5 at 11:59p PDT✨
7 Division Buckles + 1 Top Hand Buckle = 8 Buckles! 7 Wild Rags, Class Champion Medals, Leadline Medals, Class Ribbons through 6th! Carded judges, scoresheets will be posted! WCRH Sanctioned!
⭐️Walk trot classes, Open, Amateur, Select (50&O), Green Horse, Youth (18&U), Short Stirrup (12&U) and Leadline! Something for everyone!⭐️
⚠️Entries due April 5th by 11:59p PDT and videos due by April 19th at 5:00p PDT.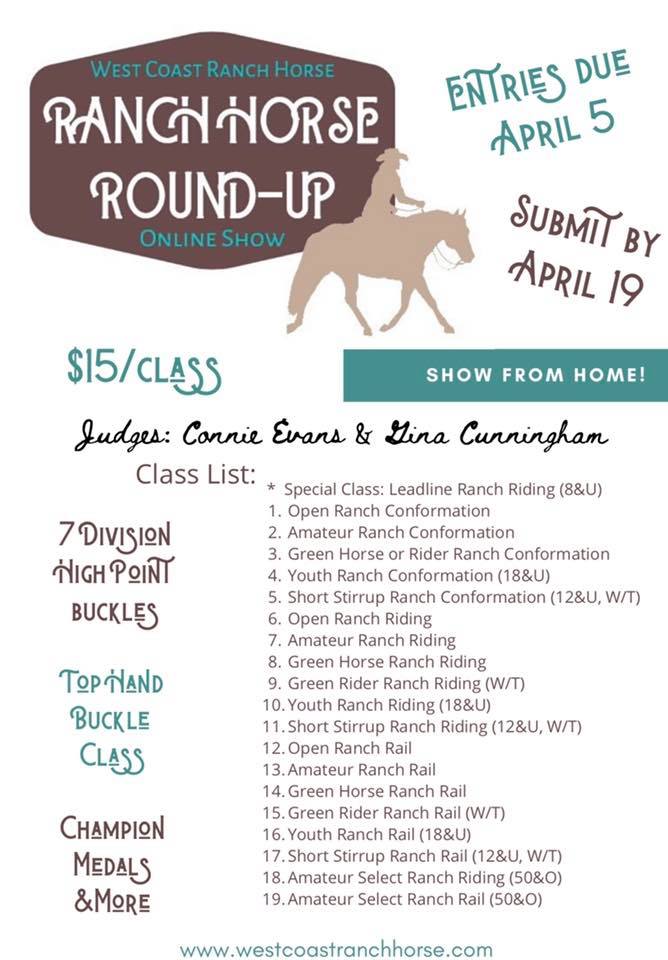 Click to view our Facebook page!

Print/Email Friendly