When:
2019-10-12T00:00:00-07:00
2019-10-13T00:00:00-07:00
Where:
Charlotte Martin Theatre
2nd Ave N
Seattle, WA 98109
USA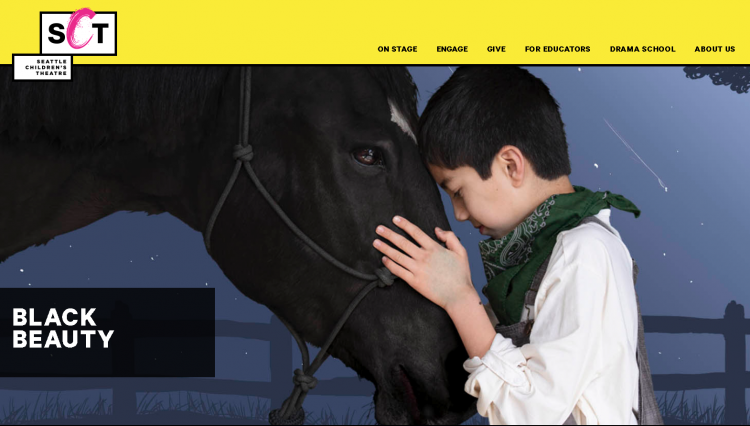 Innovative large-scale puppetry, live music and a multi-generational cast gather on stage to share the story of a beautiful horse. Experience his journey from being a carefree colt to a workhorse in the busy streets of London, before his graceful retirement in a country pasture. Brimming with compassion, this SCT commission and World Premiere invites us to seek kindness in the face of adversity. Black Beauty is an equestrian adventure for the whole family that will gallop straight to your heart.
Click the Green Ticket button above for days and varied times, evening and matinee, for showings.
Click to view our Facebook page.
DISCUSSION TOPICS: Kindness, Empathy, and Compassion
Age Recommendation For Ages 6+
Running Time Approx. 1 hour, 40 minutes including intermission

Print/Email Friendly