When:
January 26, 2019 @ 8:45 am – 6:30 pm
2019-01-26T08:45:00-08:00
2019-01-26T18:30:00-08:00
Where:
Ahrens Horsemanship
17002 Railway Rd SE
Yelm, WA 98597
USA

Working Equitation is a sport that was developed overseas. It combines classical dressage with functionality that is needed for Working horses. This includes a variety of obstacles that is required to be maneuvered in a way that shows control, finesse, understanding and communication with your horse. This sport is welcoming to any breed and discipline and any level of training. Working Equitation is a sport that was created to develop you and your horse, so beginners are welcome!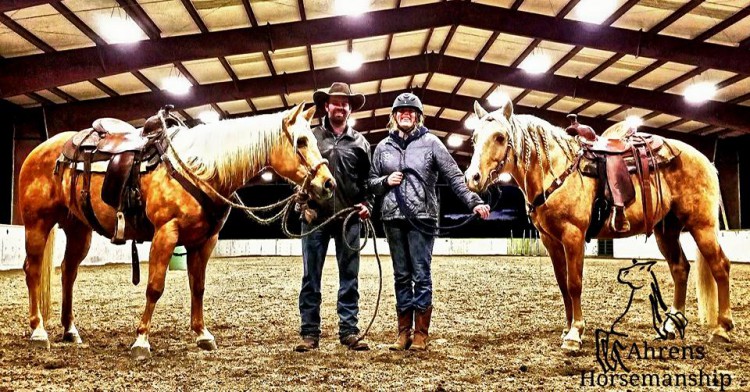 Shelby Ahrens brings years of experience as a clinician to his Working Equitation Workshops. He loves to help people at all levels of Working Equitation, from those who have just heard about the sport to those who can't get enough. Shelby will go over Working Equitation from a judges perspective and how a rider can train themselves and their horses to get be successful at the sport in whatever level they desire.
No previous obstacle experience necessary. We welcome all levels of riders and disciplines.
$65 per participant for an hour session with only one other rider. This allows Shelby to have plenty of focus on you and your horse and give you the guidance that you need.
Ride times 9 to 6:15
Set up 8:45 to 9. Tear down 6:15 to 6:30.
$10 haul in fee
Auditors are $10. Free auditing for friends and family of the riding participant.
To sign up for this workshop click the Event Ticket button above.
Click to view our Facebook Event Page.

Print/Email Friendly