When:
March 31, 2018 @ 11:00 am – 4:00 pm
2018-03-31T11:00:00-07:00
2018-03-31T16:00:00-07:00
Where:
IntraSpace
3100 Airport Way S #24
Seattle, WA 98134
USA

SHAN is ALL about making it easier for people to find Holistic & Alternative care for their pets!! It is our HOPE to hold monthly events/classes to familiarize you with different therapies & practitioners!
At our Open House we will be introducing you to some of the incredible practitioners that help keep your pets in optimal health in the greater Puget Sound area!
Practitioners will be on hand to answer questions & give demonstrations of their work.
1:30pm **Nels Rasmussen will be giving a demo on his "The Rasmussen Reset" Technique. YOU DON'T WANT TO MISS THIS!!!
This is also a fundraiser to help get SHAN off the ground & more readily available to YOU!!!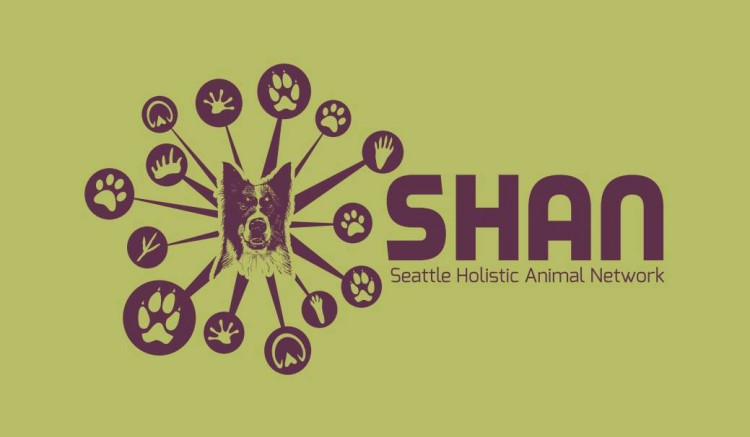 Practitioners who will be on hand:

**Nels Rasmussen – Neuro-Energetic Balancing™ technique for animals. He will be doing The Rasmussen Reset, a neuro-energetic technique to calm anxious and fearful pets at the event by donation to support SHAN. He will also answer questions about helping pets with pain or mobility issues (like paralysis) when nothing else has worked.
https://healingministryforanimals.com/
Healing Ministry for Animals
Carl Anderson -Bach Foundation Registered Animal Practitioner (BFRAP)
https://www.carlandersonbfrp.com/
https://www.facebook.com/CarlAndersonMassage
Carl Anderson, LMP
Krizten Breidenich – nutrition, intuitive healing, hair analysis
http://www.kriztenbreidenich.com/
Gut Instinct Nutrition & Intuitive Healing
Angie Hughes – Cold Laser, Acupressure & Rehab Massage
http://healingforpeopleandpets.com/healing-for-pets/
Healing for People and Pets
Thais McCoy, DVM – TCVM, Acupuncture & Chiropractic
https://www.mayvalleyvet.com/
May Valley Holistic Veterinary and Saddlery Services
Janine Oates – Animal Communicator & Intuitive
https://janineoatesalmquist.com/
Jennifer Streit – Small Animal Massage Therapy, Reiki, Hospice & Transitional Work
http://www.handstopawsanimalmassage.com/
Jennifer Streit
Animal Healing Center – Integrative Veterinary Clinic
http://www.animalhealingcenter.com/
https://www.facebook.com/Animal-Healing-Center-210890128922694/
Diane Garwood – Healing Touch for Animals, Animal Comm.
http://dianegarwoodhealing.tumblr.com/
Diane Johnson Garwood
Raphaela Pope – Animal Communicator
http://www.raphaelapope.com/
Steph Mcguire – Photographer
http://www.aowyn.photography/copilots.html
Aowyn Photography
AHELP – Animal Hospice and Palliative Care
http://www.ahelpproject.org/
AHELP Project
WazzuOR – Raw Petfood Coop
http://www.wazzuor.com/
WAzzuOR Raw
Vonni Goetting, LMT, SAMP
Doggone Day Spaw, LLC
http://doggonedayspaw.com/
Vonni is a professional Canine Water Therapist and Small Animal Massage Therapist. She also practices CranioSacral Therapy, Reiki, and has extensive knowledge in the use of essential oils with animals.
& MORE TO COME!!!!
Click to view our Facebook Event page.

Print/Email Friendly