When:
April 27, 2019 @ 12:00 pm – 2:00 pm
2019-04-27T12:00:00-07:00
2019-04-27T14:00:00-07:00
Where:
Thunder Mountain Equine Rescue
29609 SE 408th St
Enumclaw, WA 98022
USA

Contact:
Jeff Steiner
907-306-6190
Getting a Handle on the Ground – Part 2
Introduction to Ground Driving- Jeff Steiner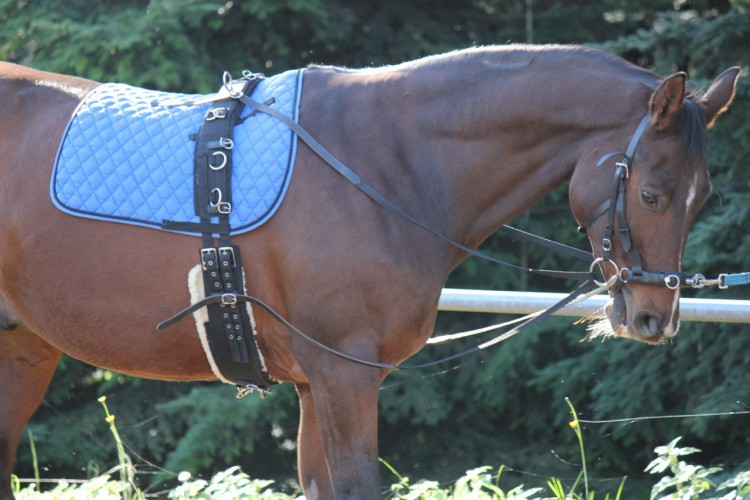 Host Location: Thunder Mountain Horse Rescue -29609 SE 408th Street Enumclaw, Wa 98022
Cost: $35/person only (no horses)
Tickets & registration at www.soundstepfarrier.org or https://soundstepfarrierclinic.brownpapertickets.com/
If you would like to bring your young, halter broke horse to the clinic with you please contact us directly at 907-223-2664.
This is a demonstration only clinic. Jeff will work with a number of young horses at different levels to teach you the skills.
Some things that you will learn & take home to practice from this clinic:
The basics of why ground driving is such a valuable tool in the training of your horse, and the nuts and bolts of how to get started.
Clinic Details:
Date: April 27th, 2019
Time: 12pm-2pm
Schedule:
Session 1: 12:00pm -12:45 pm
Q and A #1: 12:45pm -1:00 pm
Session 2: 1:05pm – 1:50 pm
Q and A #2: 1:50pm- 2:00 pm
Clinician Biography-
I have always loved the livestock and horse industries and have worked within them in various degrees for over 20 years. I graduated from Colorado State University in 1998, with a B.S. in Animal Science with a concentration on Ranch management, Beef Cattle Production. I have managed 2 different ranches in Montana and Wyoming. I am a graduate of Oklahoma Horseshoeing School, with a certification in Ferrier Science, Blacksmithing and Applied Horsemanship. I have worked as a Farrier, among other things since graduation in 1999, Colorado, Montana, Washington state and Alaska. I have been a presenter at CHA events, Cowboys for Christ, and have done several smaller clinics in Washington and Alaska in horsemanship and Farrier Science. One of my greatest loves is to work with younger horses and owners teaching some of basic principles of groundwork and equine manners that I have learned over the years.
I am excited to offer some of these techniques and practical helps to you in clinic format, in hopes of getting rid of some of the frustrations and plateaus that can be experienced working with younger or inexperienced horses. While these techniques will be effective on older stock, I love to see a solid foundation formed before starting a horse under saddle or preparing it for any future career.
Guarantee:
If you are unhappy with this clinic, we will be happy to refund the clinic fee for any reason.

Print/Email Friendly