When:
August 20, 2017 @ 12:00 pm – 4:00 pm
2017-08-20T12:00:00-07:00
2017-08-20T16:00:00-07:00
Where:
Vaughn
WA 98329
USA

Your horse wants you to take this workshop!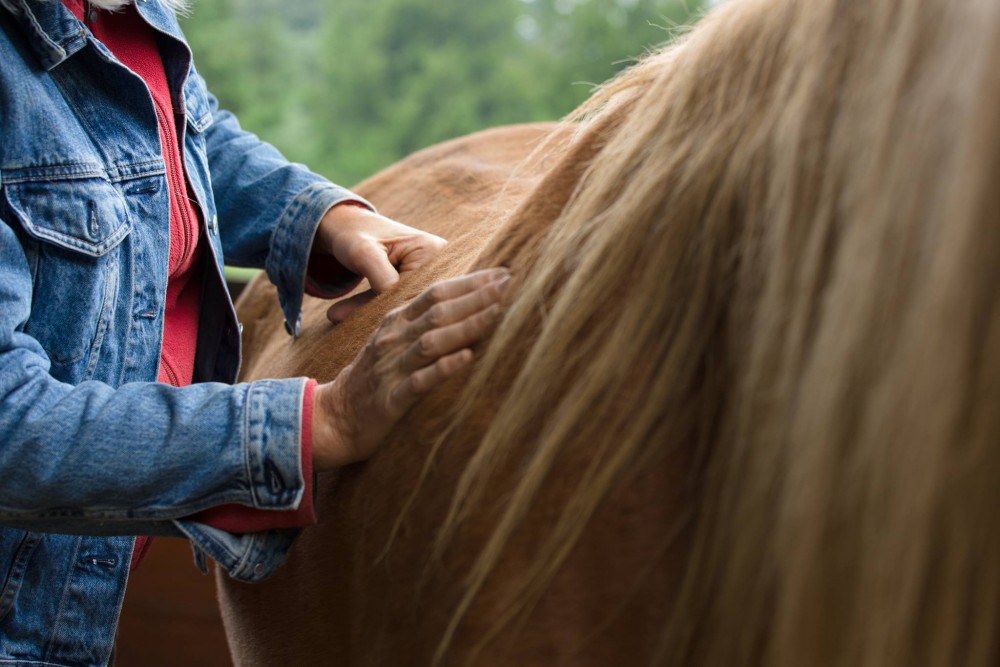 First, we'll learn about the wonders of fascia (aka connective tissue), what happens to it, 4 ways to care for fascia, and the benefits of releasing restrictions in fascia for your horse's movement, mood, and health. Then we'll spend most of our time learning several basic, effective bodywork strokes to support your horse's well being with time to practice on horses with horses who already like being massaged.
Be prepared for 4-hours of fun, hands on learning. Wear closed-toed shoes and comfortable layers of clothes you don't mind getting dirty (you know, horses). Bring your water bottle and a snack.
Location is at a private barn in Vaughn, WA. We'll meet in the covered arena and work with horses who already live there. Address and details will be emailed with confirmation of your registration.
Limited to 8 participants – reserve your place soon! Cost is $105.
If you have a question, PLEASE message me at Movement in Balance about the workshop. There are too many places on Facebook to ask questions, and I don't want to miss your message.
Registration – When you click on the Ticket link above, you'll go to my website where you'll find the PayPal button for the clinic.
When you click the 'Register Now' button under your choice of clinic date/location, you'll go to the PayPal site. When you make your payment there, you will be registered for that workshop. If there are no more spaces left for that one, you will not be able to purchase. PayPal will send you and me a confirmation email of your purchase, and I will send you an email with address and details about the clinic within about 10 days.
If you want to be on a waiting list for a clinic, please message me at Movement in Balance with that request. If a place opens up, I'll fill it in the order of requests received.
Barbara Breckenfeld of Movement in Balance is nationally certified by NBCAAM, licensed as a LAMP in Washington, and certified as an Equine Structural Integration Practitioner by the Equine Natural Movement School. She became a horsewoman in 1993 when a handsome dapple-gray won her heart and introduced her to the fundamentals of dressage. Barbara's calm, grounded presence and healing energy benefits horses as they relax into connection with her. Her delight with anatomy and fascia, and her enthusiasm about sharing bodywork creates a positive learning environment.
Click to view the Facebook Event page.

Print/Email Friendly