When:
August 20, 2018 @ 9:30 am – August 22, 2018 @ 1:30 pm
2018-08-20T09:30:00-07:00
2018-08-22T13:30:00-07:00
Where:
Back Forte Equestrian Center
45521 212th Ave SE
Enumclaw, WA 98022
USA

Aug 20-22nd. 9:30am to 1:30pm Each Day
This is an an INTRO Level and Young Rider camp! Have you never shown dressage? No? Perfect! We can teach you how do do intro and training level tests! Have you done them and would like to improve your scores? We can give you instruction that will really sink in and help long-term! Maybe you might not ever want to show dressage but would still like your youth rider getting experience and confidence riding their horse and being able to walk, trot and canter a round circle and straight lines? All of these reasons means this is the camp for you! We have availability on our horses for riders who are at least good independent trotters. Have your own horse? You may haul them in! Please contact Leslie to sign up! 253-802-2342. Located in Enumclaw, WA at The Back Forte Equestrian Center.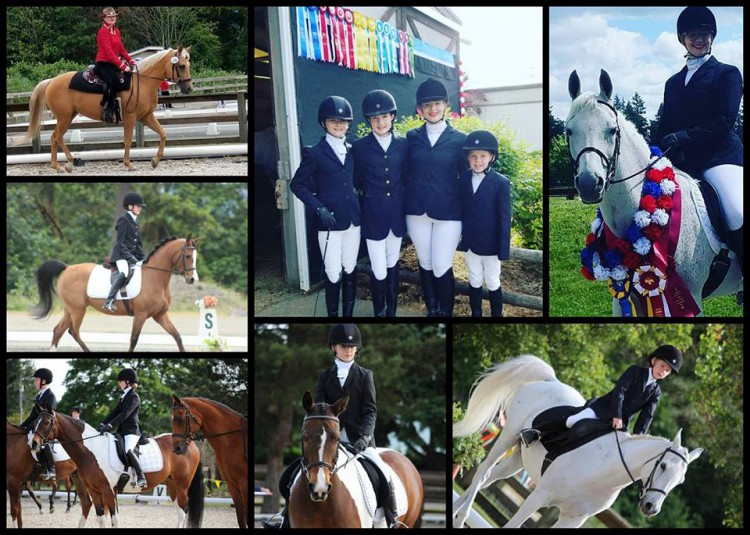 Intro and Training Level DRESSAGE CAMP For Riders 8 and Above – August 13th to 15th 2018! At The Back Forte Equestrian Center in Enumclaw, WA. Taught by me, Leslie Cook. 9:30am to 1:30pm – Lunches Provided – $400
Also Western Dressage Intro and Basic! Attendees must be independent walk trotters to attend! Our horses or yours. (I have 5 available to use – $50 to "lease" the horse for camp)
Learn 20 meter circles until they are ingrained in the brain! Lol. They'll be seeing 20 meter circles like they would see stars in their eyes. We will go through each mechanic of the Intro and Training Level Tests and how to score better on each of them. Free Walks, Working Walk, Working Trots, Centerlines, Halts, Getting deep in those corners! Inside bend until the cows come home. Working Canter, Transitions Transitions Transitions! BRAIDING the mane and forelock. Practice on having clean horses and clean tack! Parents may come the last day and watch them perform their memorized dressage test(s). Your student will have the confidence and skills to do very well showing Intro and Training Level Dressage! I LOVE helping a youth rider excel and build their confidence in themselves.

Print/Email Friendly