When:
June 29, 2018 @ 10:00 am – July 1, 2018 @ 5:00 pm
2018-06-29T10:00:00-07:00
2018-07-01T17:00:00-07:00
Where:
Flying Duchess Ranch
27905 99th Ave NE
Arlington, WA 98223
USA

Registration is up for the June 29-July 1 clinic at The Flying Duchess Ranch! There are currently no more lesson horses available. If you are unable to bring your own horse, you can sign up for the archery portion only.
In order to hold a position in this clinic you must fill out registration and complete payment.
This will be a three day clinic geared mostly towards beginners, but intermediates are welcome. All clinics are different and vary depending on what the group wants to work on. We do many different things from ground archery drills, riding drills, horseback archery, liberty work (with horses), ground archery battles (with padded arrows), Mogu, medieval gaming, trail riding, and even sometimes bareback rides to go swimming with our horses in the river. Expect three full days of intensive training and fun!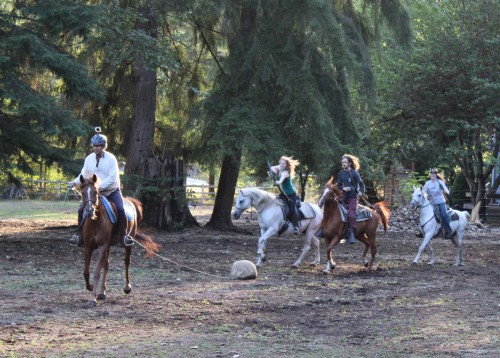 I am very excited to begin teaching again and have a lot of new ideas for these three day clinics!
Clinic Prices:
$300 for three days of training with your own horse ($100 a day)
$50 a day if you are only doing ground archery portion.
$20 a day to audit.
$20 a day equipment rental.
$5 a night camping fee
$10 a night horse pen fee
Clinic limited to 10 riders, but will take up to 6 ground archers.
For this event I will not be providing lunches like in the past but people are welcome to use my kitchen, and we could also do potluck style meals for those staying on the property.
Clinic begins around 10am each day, lunch around 1-2, and around 5. First portion of the day is ground archery, second horseback archery.
Click to view our Facebook Event page.

Print/Email Friendly