When:
November 8, 2018 @ 6:00 pm
2018-11-08T18:00:00-08:00
2018-11-08T18:15:00-08:00
Where:
The Historic Lincoln Theatre
712 S 1st St
Mt Vernon, WA 98273
USA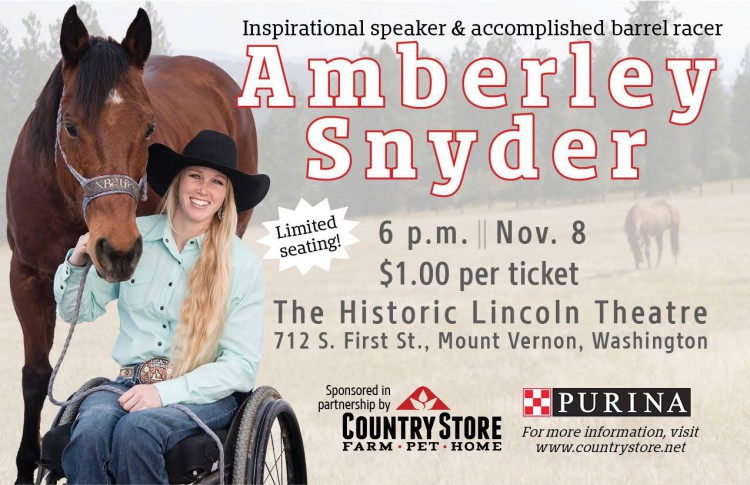 We are thrilled to announce that Amberley Snyder will be joining us again, this time in Mount Vernon, WA on November 8th at 6pm at the Lincoln Theater in downtown Mount Vernon.
She is a strong, inspirational young woman who has turned tragedy into triumph and is challenging all of America to "Get Back on the Horse".
If you haven't seen her speak, you are missing out!
To learn more about her, visit her website (click Event Link above).

Tickets are on sale at our Mount Vernon Country Store for $1.00. All money collected will be donated to the Trailblazers 4-H Club.

Seating is limited so get your tickets today!

Print/Email Friendly