Calendar of NorthWEST Events

There are THREE calendars  –  East of the Cascades, West of the Cascades, & Southern B.C. with larger events shown in multiple.

Events are primarily located in Southern British Colombia, Washington, Idaho. and Northern Oregon.  Find additional Oregon events at Oregon Horse Country.
Cattle Events – Clinics|Workshops – Open House|Real Estate – Tack Sale – Special Events – Rodeo – Speed Events – Show Events – Trail Events
Tip – Events can be shared onto Facebook, in and out of Facebook groups|pages, off Facebook with email share and even printed.

    TO ADD YOUR EVENT – Click the Post Your Event Button below!
Questions? Editing? Customizing? Contact Us!
Apr
27
Sat
AFA Pre-Certification Clinic
Apr 27 @ 8:30 am – Apr 28 @ 4:30 pm
FAWS is sponsoring an AFA Pre-Certification Program. AFA instructors Brian Bonnel CJF and Brian Strelow CJF will be there to help prepare you for the AFA Certification Exams. If more than 10 participants, an additional instructor will be added.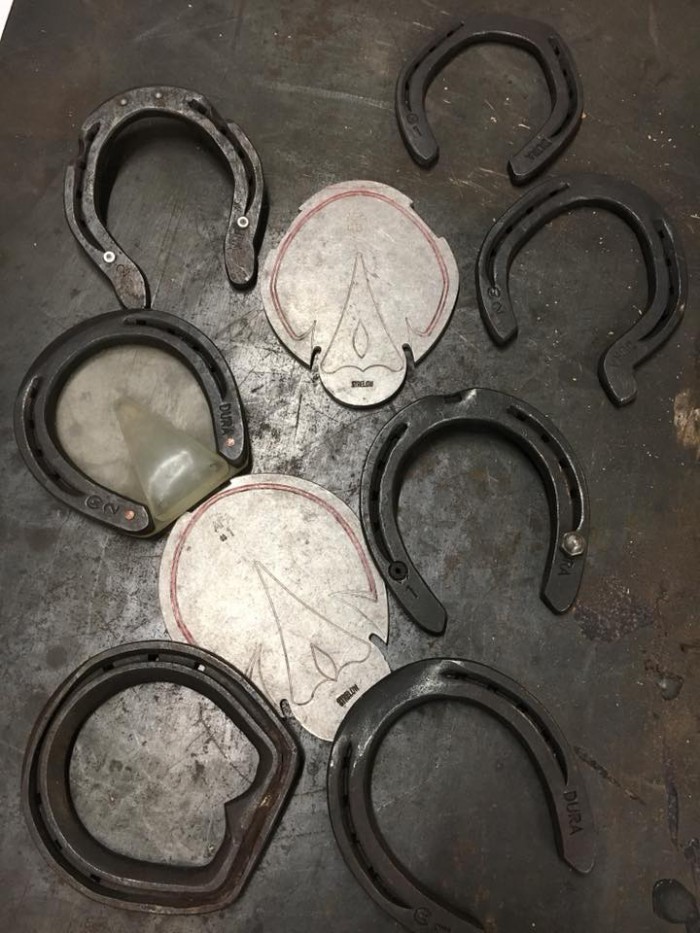 Cost is $200 for the weekend. $100 deposit required. Registration closes Friday April 15th.
Click the event link above for additional details.
Bio-Energy Analysis TechniqueTM

@ IntraSpace
Apr 27 @ 10:00 am – Apr 28 @ 6:00 pm
Register early! This class will most likely sell out! We rescheduled this class from an earlier date last month to the spring so that more of you could attend! Regan Golob is an excellent teacher and has tons of perils for us to learn from! I've taken this class myself and highly recommend it! He does not offer it often, so take advantage!
If you've taken his horseman classes, you will get an additional discount!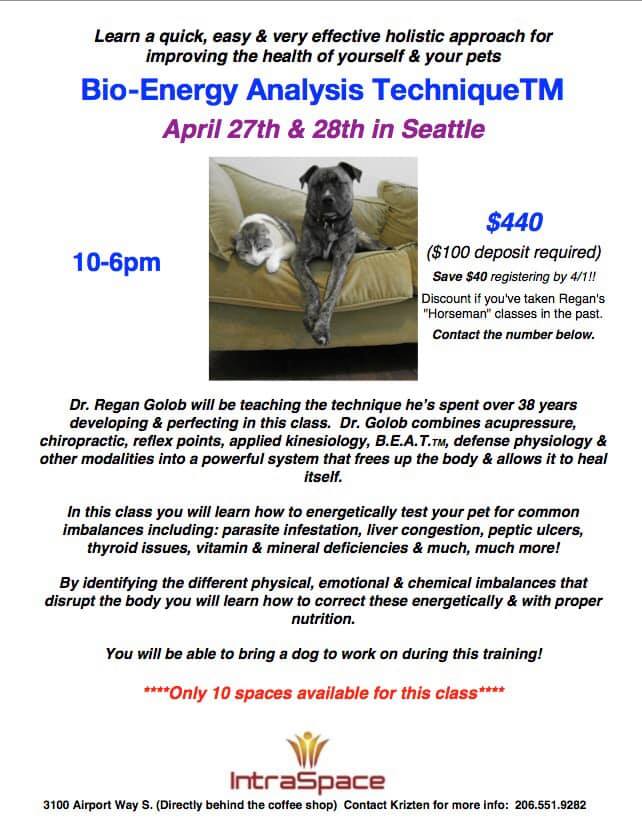 Click to view the Seattle Holistic Animal Network Facebook page!