Calendar of NE Clinics and Workshops
Oct
18
Fri
Excel with Horses Clinic – Steve Rother

@ Franklin County Saddle Club

Excel with Horses 3-Day Clinic
Are you looking to develop more confidence, control, and success with your horse?
Do you want to work towards a true partnership with your horse, built on respect and trust?
In this clinic Steve will help you attain these goals and become the natural leader that your horse needs you to be.
Click to view our Facebook Event page.
Oct
26
Sat
Ben Yager Farrier Clinic

@ Josh Anderson's Home
Join us for a weekend focused on the fundamentals of good shoeing skills as we learn from Ben's years of experience and expertise.
Lunch and dinner provided both days.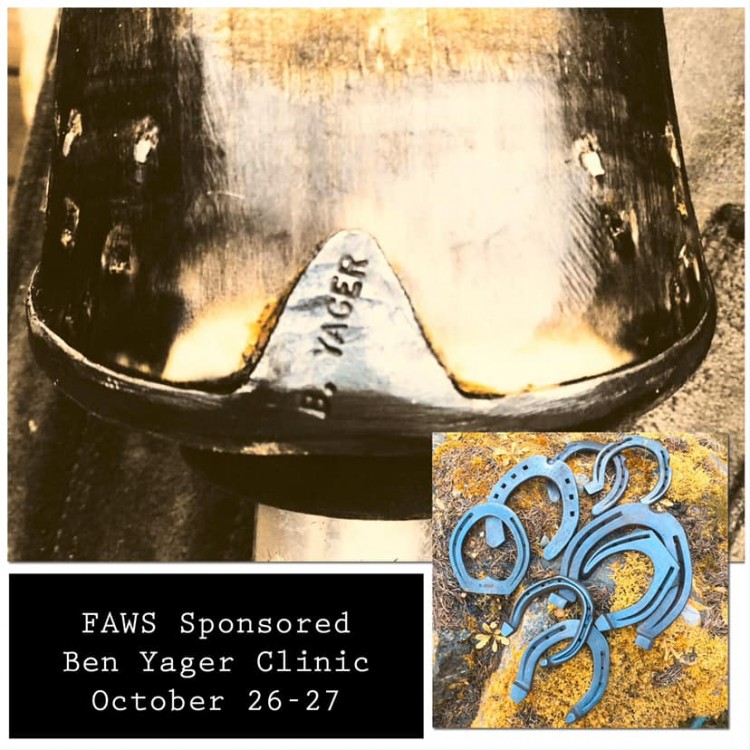 Click the green ticket button above to register for this clinic.
Click to view the FAWS Facebook page.